Your One Stop VO Shop
Custom fit VO deliverables for your next production can be easy, actually. Whether you need an experienced director to join in at your existing studio facilities for only one hour, or have no idea where to even find voice talent in a large multi-city casting and recording production, we pretty much do it all.

We work in whatever city you choose. For our many Minneapolis sessions, we are pleased to work with the experts at Undertone Music's world-class studio.


VO Services and Assets
• Audition Scripts
• Recording Scripts
• Auditions
• Casting
• Talent Booking
• Studio Coordination
• Experienced Directors
• Session Management
• Union or Non-Union Payroll
• Multiple Cities Available
• Full Editorial
• Final Audio Files
Undertone Music, Minneapolis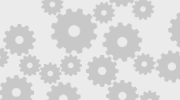 How Does It Work?
After a phone call and a couple emails, we set up a schedule and a work pipeline that's custom fit for your particular job. Then, under your creative direction, we deliver whatever you ordered from the menu.

Basic SFX and Audio Production
• Large SFX Library
• Game, app, and sound files
• Custom sound design
• Experienced audio geeks on call
Basic Music Production
• Easy music licensing
• Modular music cues for your app or game
• Quick proxy placeholder music for presentations or in house use
RaichertMedia.com © 2016 Raichert Media, Inc. All rights reserved — All other materials © their respective owners, presented for informational purposes only.